As per International standard, the size of a badminton court is 15.24 mts x 7.62 mts
The surfaces available for a badminton court are: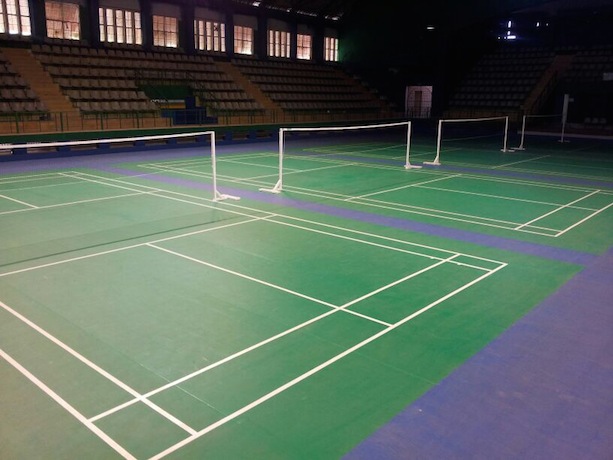 Synflex Sports Flooring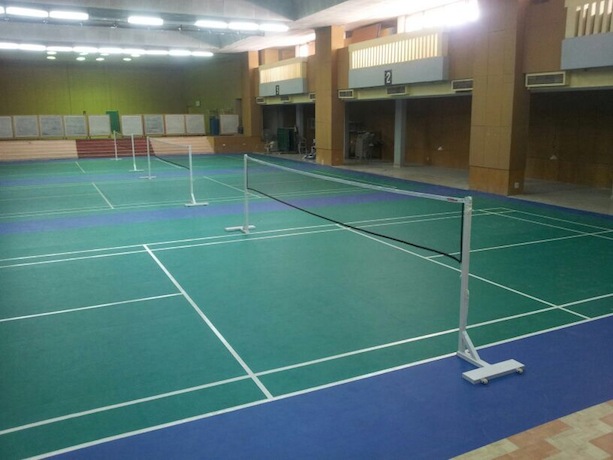 Mondo Indoor Flooring
Synflex sports flooring is available in both wood and solid colors. It is available from 4.5 mm thickness to 8 mm thickness.
Structure
100% Vinyl wear layer- superior durability. Easy Maintenance- UV coating provides excellent resistance to dirt build up while providing a durable surface that's easy to maintain. Reinforced woven fiberglass inner layer- Excellent dimensionally stability.
Characteristics
Shock absorption: Safe for all sports court.
Sliding properties: Optimal slip coefficient provides safe playing surface.
Vertical deformation: Excellent power return enables athletes to increase their own court performance. Superior vertical stability eliminates "area indentation".
Mondo indoor flooring is a unique, factory engineered high performance system which uses two primary components – Acrylic Coating System (ACS) & Shock Absorption Layer (SAL). Combined, the two components provide consistent and true ball bounce for the life of the surface. The surface is available from
3mm thickness to 11mm thickness
in different color options.
The surface can be used for indoor or outdoor facilities, permanent or temporary installation, competitive or recreational play.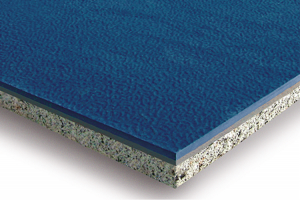 Comfort & Safety

Excellent grip and traction in all weather conditions
Pre manufactured shock absorption layer provides for optimum level of player comfort
Biomechanically engineered to reduce player fatigue and injury
Performance
ACS composition tuned for true bounce & ball response
ITF Rated
Custom speed variations from fast to slow
Pre-manufactured rubber shock absorption layer provides for maximum consistency
Responsiveness to all styles of play
Designed for indoor and outdoor use
Ideal for multiport usage
Durability
Long-lasting surface
Suitable for both concrete and asphalt surfaces
Indoor and outdoor use
Easy to convert from a variety of existing surfaces including clay, indoor carpet, & acrylic hard courts
Outstanding for renovation projects