As per International standard, the size of a squash court is 9.75 mts x 6.40 mts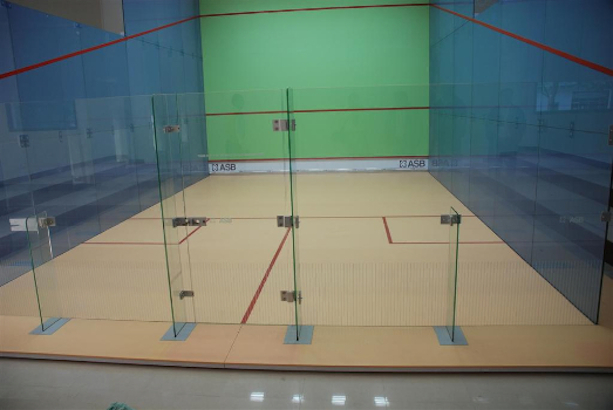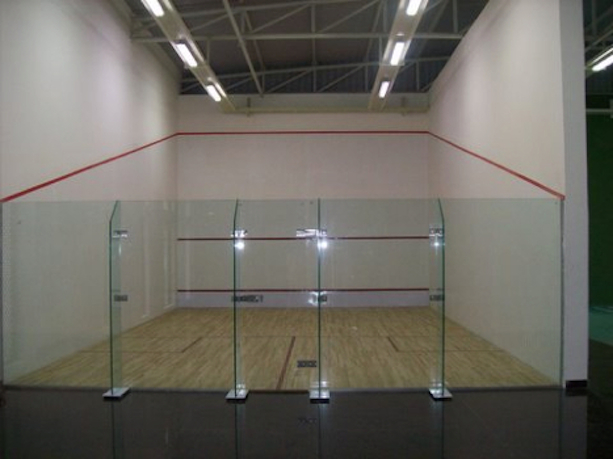 Surfex International installs & supplies both World Squash Federation approved & indigenously developed squash courts. These includes world-class see through squash court back walls in both 2 & 4 panel back wall systems, hard plaster treatment for walls, wooden floor, lighting, ceiling & sound boards.
Rear Glass Wall: We provide a 2 or 4 panel rear glass wall which has 2 or 4 panels respectively with fins and a door. We supply glass for singles and double squash, included with the glass walls, fittings and the bolts that are embedded for the glass fins
Hard Plaster Treatment: This consists of 12mm thick, fiber reinforced, cement based and resin modified system. It is designed to withstand the impact of the squash ball.
Wooden Floor: We supply maple, beach and teak sports floor. We recommend maple floor as it is approved for tournament play. It is one of the hardest hard woods and is ideal for squash court. Our floor are laid over wooden sleepers and cushion rubber pads. They are tongue and groove system and are finished with PU sealers.
The base recommended for installation of squash court flooring is cement concrete.